PURCHASE FROM RETAILERS
Click here to find Possibilities in eBook at the Retailers. 
PRODUCT DESCRIPTION
State of Black SF authors have created a flash fiction anthology that opens imagination to the idea of what Black speculative fiction can become… What's the flash fiction prompt? A mystical bracelet. Specially created Black SF images along with the 500-word super short stories are morsels of raw potential. Join artist Winston Blakely and authors L.M. Davis, Milton Davis, Margaret Fieland, Edward Austin Hall, Valjeanne Jeffers, Alan Jones, Alicia McCalla, Balogun Ojetade, Rasheedah Phillips, Wendy Raven McNair, and Nicole Sconiers as they endeavor to explore the possibilities of Black SF in the broad ranges of Science Fiction from Paranormal to Steampunk. Readers will see the immense possibilities of Black SF.

Anthology Content

Introduction by L.M. Davis
"Opening" by Edward Austin Hall
"The Mathematical Genius" by Alicia McCalla
"Color Blind" by Alan Jones
"Possibilities" by L.M. Davis
"Amazon in Atlanta" by Milton Davis
"The Eternals" by Wendy Raven McNair
"Soulless Cargo" by Balogun Ojetade
"Ouroboros Rising" by Thaddeus Howze
"The Family Circle" by Rasheedah Phillips
"Set Him Free" by Valjeanne Jeffers
"Neck Less" by Margaret Fieland
"The Scarlet Bracelet" by Nicole Sconiers
"Closing" by Edward Austin Hall
Remarks from the Editor by Alicia McCalla
Blog post: I started a movement!
The Mathematical Genius Read at Georgia Tech Event
Future Fire Review
Share
View full details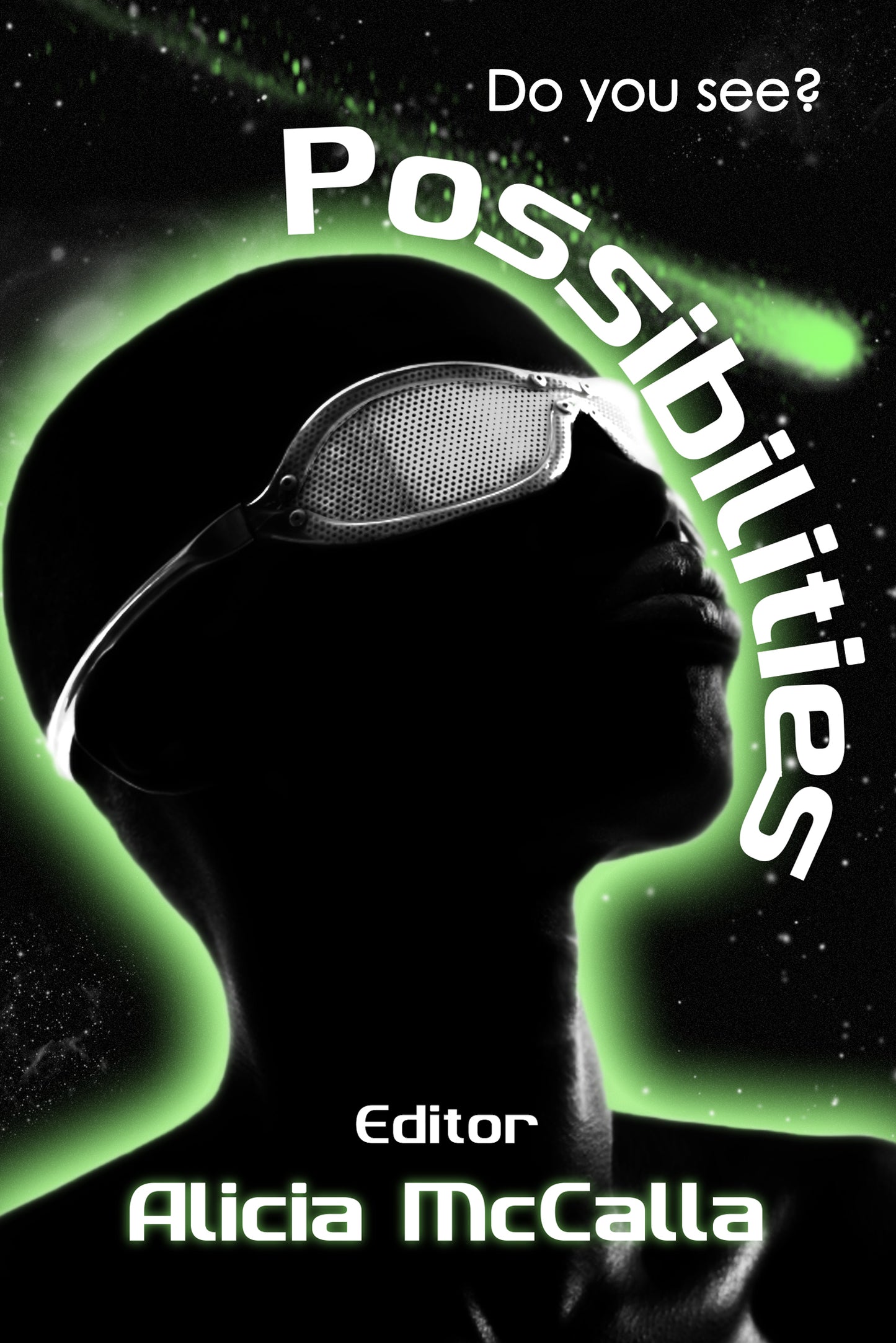 State of Black SF 2012 Panel Discussion